Dear Friend,
I am honored to have been given your trust to carry out what I believe to be one of the most important public service endeavors in recent Pennsylvania history – rebuilding the public's faith in our elections. For me, the goal of this election investigation is to dig deeper into Pennsylvania's election process than any previous review so that we can identify any flaws in the system and swiftly fix them. Free and fair elections are the bedrock of our democracy in this country, so I take this duty very seriously as a public servant and as an American. In an effort to be transparent, I will send these regular email updates directly to you so you can stay up to date with every step of the investigation.
Sincerely,

Senator Cris Dush (R-25)
Chairman of the Senate Intergovernmental Operations Committee & Election Investigation
---
In This Update:
Senate Files Response in Lawsuit Against Election Investigation Subpoena
Next Steps
---
Senate Files Response in Lawsuit Against Election Investigation Subpoena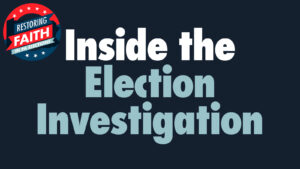 In response to a lawsuit filed by Senate Democrats and the Attorney General to block our election investigation subpoena, Senate Republicans fought back last week with a legal brief that outlines our clear legal and Constitutional authority to conduct an election investigation.
One of the key points in our brief is the fact that most the information requested in the subpoena is already publicly accessible to anyone who requests it from the Department of State (DOS) – yet the Wolf Administration still refuses to release this information.
The Democrats focus on two pieces of information requested by the subpoena that are not already publicly accessible: (1) Driver's License Numbers and (2) the last four digits of Social Security Numbers (SSN). There is a clear legal precedent permitting the release of this information to another branch of government.
The linchpin of the Democrats' case is the argument that this data should not be turned over to a third-party vendor. However, DOS has released the same information to other entities in the past – including groups outside of state government.
For example, in a high-profile case before the PA Supreme Court in 2012, the court found that it was legal for DOS to release voter data – including both driver's license numbers and the last four digits of social security numbers – to the League of Women Voters.
If they can turn over this information to a non-governmental third party, there should be nothing preventing them from releasing it to a co-equal branch of government. Additionally, every county in the Commonwealth, private vendors, and the Auditor General have also been granted access to this data previously.
Finally, Pennsylvania's Administrative code of 1929 speaks to the Legislature's constitutional authority to conduct an election investigation, clearly permitting the legislative branch to "inspect and examine the books, papers, records, and accounts, filed in the department…"
More information about our filing, including the full text and key takeaways, are available at www.PAElectionInvestigation.com.
Next Steps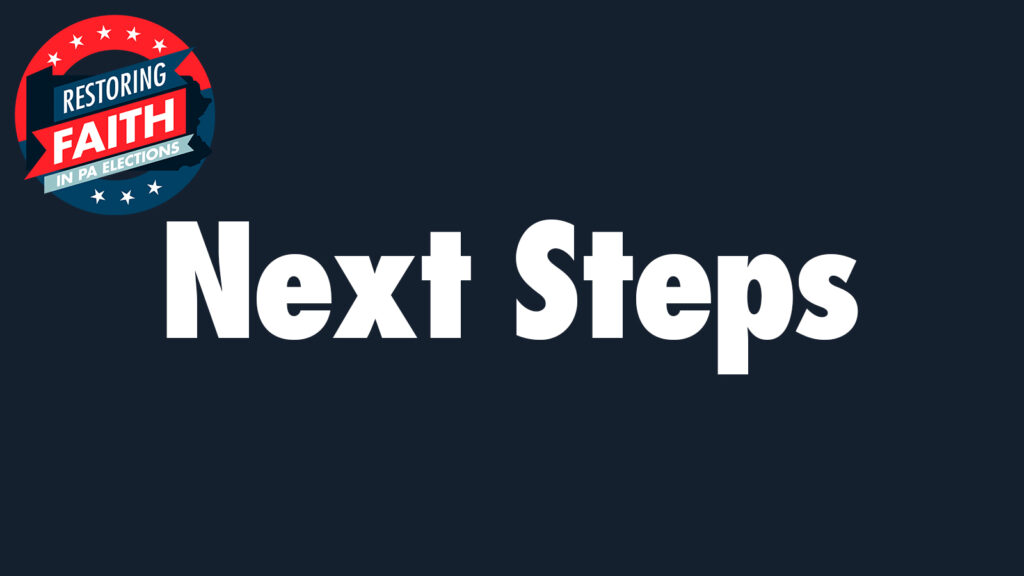 As part of an expedited review schedule, we are expecting that this matter will be fully briefed to the court in November. Commonwealth Court is expected to schedule the case for oral arguments on its first available date after all briefs are filed.
Meanwhile, the Intergovernmental Operations Committee is doing as much work as possible to prepare for a favorable outcome from the courts so that work can begin on an investigation immediately following a decision.
——————————-
Read all previous editions of the "Inside the Election Investigation" e-newsletter to stay up to date with every step of the process here:
Update #1 (October 15, 2021)